Ademicon Announces Investment from 23S Capital
The deal represents an important step in the governance and expansion agenda of the company, which now has two private equity funds as shareholders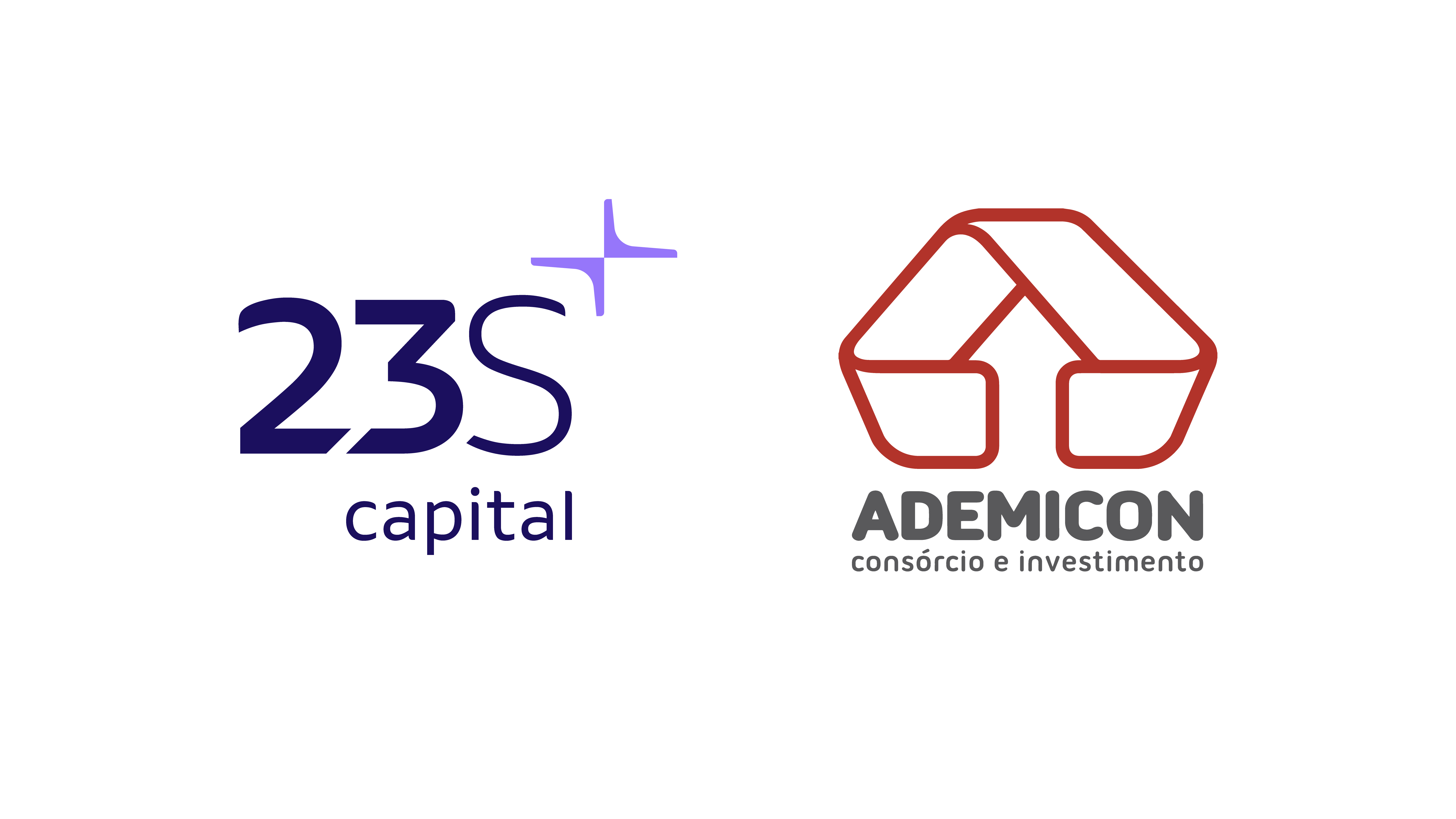 São Paulo, February 14, 2023 – Ademicon, a leading company in the Brazilian consortium market, announced the investment of 23S Capital in the company, which already has Treecorp Investimentos as a shareholder. Ademicon was the first investment of a recently launched fund of US$ 700 million, which resulted from a strategic partnership between Votorantim and Temasek (global investor with headquarters in Singapore) to explore growth opportunities in Brazil.
23S Capital's entry strengthens Ademicon's governance and expansion agenda, contributing its long-term investment know-how and best governance practices to the company's 30-year track record. Ademicon is among the five largest companies in the segment in terms of active credit, including banks, and has commercialized over R$ 12 billion (US$ 2.3 billion) in credit in 2022, 46% more than the previous year. Over the last five years, the company has grown approximately 40%, almost twice of the market growth.
The company is also one of the consortium administrators with fewer complaints in the Central Bank ranking – data from the second semester of 2022. Throughout the company's history, it served over 206 thousand clients and commercialized more than 342 thousand quotas and R$ 55 billion (US$ 10.5 billion) in credit. Currently, the company has over R$ 32 billion (US$ 6.1 billion) of credit under management.
The Schuchovsky family remains the majority shareholder of the company. "We are the only independent administrator in the country with two private equity funds as shareholders. We have a broad and disruptive view of the consortium market, and we believe this transaction will bring attention from investors to our products. Even though our expansion thesis focus on organic growth, we are looking for new opportunities, either portfolio acquisitions or partnerships", commented Tatiana Schuchovsky Reichmann, CEO of Ademicon.
23S Capital's investment was motivated by Ademicon's accelerated growth and positive results in the consortium segment. "Ademicon meets the main criteria that we seek in our investments, playing a leading role and presenting competitive advantages in a market with high growth potential", says Matheus Villares, CEO of 23S Capital. "Besides, the service provided by Ademicon contributes to the financial sector democratization, allowing for broader access to products with higher prices, such as real estate and vehicles. We want to contribute to the company to expand this work", points out.
The transaction has received regulatory approval from Conselho Administrativo de Defesa Econômica (CADE).
Media Contacts